*I only recommend products I would use myself and all opinions expressed here are my own. This post may contain affiliate links that earn me a small commission, at no additional cost to you. Read our full site disclaimer HERE.
Eating healthy seems hard. We've all been there — standing in the grocery store and feeling overwhelmed by the choices. We want to eat better, but the "healthy" options seem so unappealing.
It's far too easy to reach for pre-packaged, unhealthy foods, especially if it's what you are used to doing. But that's not how you'll achieve your health goals. The good news is, eating healthy doesn't have to be boring or tasteless. In fact, it can be just as delicious or even better, with the right recipe, than processed, store-bought food.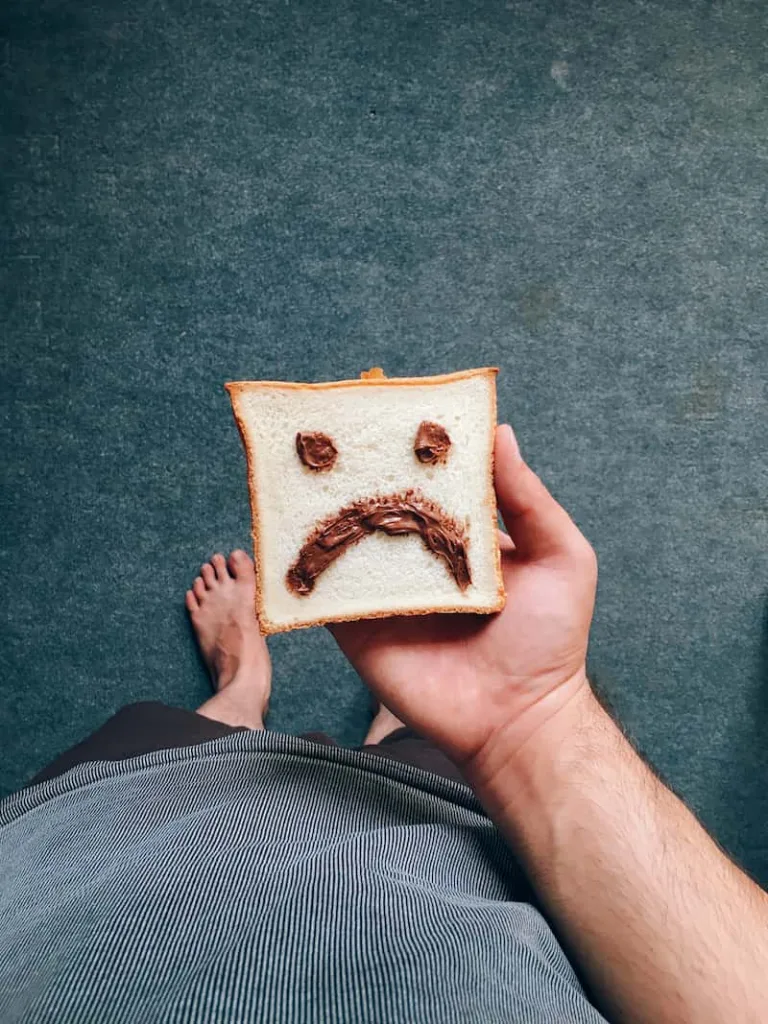 Here are a few tips to help you shift your mindset from thinking eating healthy is too hard to recognizing that it is possible to eat healthy without sacrificing the food you love.
Focus on Wholesome Ingredients
The key to eating healthier is to focus on whole-food options and real, wholesome ingredients. Whole foods are unprocessed and unrefined, meaning they retain their natural nutrients and flavor. Examples of whole foods include fresh fruits and vegetables, whole grains (if you eat grains), nuts, seeds, and legumes.
These foods provide essential nutrients like vitamins, minerals, and fiber, necessary for optimal health. Plus, they don't contain any added sugars, preservatives, or artificial ingredients. And the best part is that they can be just as tasty and more nourishing than processed foods.
This doesn't mean you have to sacrifice your favorite foods. You just need to learn how to make them with better ingredients. For example, instead of using white bread for sandwiches, try homemade sourdough bread or a lettuce wrap. Instead of processed noodles, try zucchini noodles.
Find Ways to Sneak Vegetables into the Foods You Already Love
One of the easiest ways to start eating healthier is to simply look for ways to sneak more vegetables into the food you already love. Consider mixing some cauliflower rice in with your rice. Sneak kale into your soups by chopping it finely. Throw a bunch of veggies in a delicious stir-fry. The best part of sneaking veggies into the foods you already love is that you will rarely taste a difference but your body will thank you later.
Opt for the Least Processed Option
Love desserts? Instead of using refined cane sugar, consider stevia, honey, or coconut sugar. Instead of using sugary milk chocolate, use dark chocolate.
You can also get creative with your meals by trying out new recipes. There are plenty of delicious, healthy recipes out there that don't skimp on flavor. Click here to check out the recipes on this website for some ideas.
Shift Your Mindset
Eating healthier doesn't have to be hard. It just takes effort, dedication, and a shift in your mindset to make smarter food choices. With the right ingredients, you can make meals that are both healthy and delicious. So don't be intimidated by the idea of eating healthy — it can be done. Just remember, eating healthy doesn't mean you sacrifice flavor. It means you learn how to enhance the food you already love by making it better.
---
What food do you love that you would like to see a healthier recipe for?
Let us know in the comments below.
Want Quality Groceries Shipped to Your Front Door at an Unbelievably Great Price?
Thrive Market offers a wide variety of high-quality, non-toxic, and organic products at wholesale prices. By becoming a member, you can save up to 50% off traditional retail prices on everything from pantry staples to beauty and personal care items. Additionally, Thrive Market offers a 30-day risk-free trial, so you can try it out and see the savings for yourself. Signing up for Thrive Market also supports their mission to make healthy living accessible to everyone, including their commitment to providing free memberships to low-income individuals and families. With Thrive Market, you can save money and make a positive impact, all while getting the healthy products you need.
---