*I only recommend products I would use myself and all opinions expressed here are my own. This post may contain affiliate links that earn me a small commission, at no additional cost to you. Read our full site disclaimer HERE.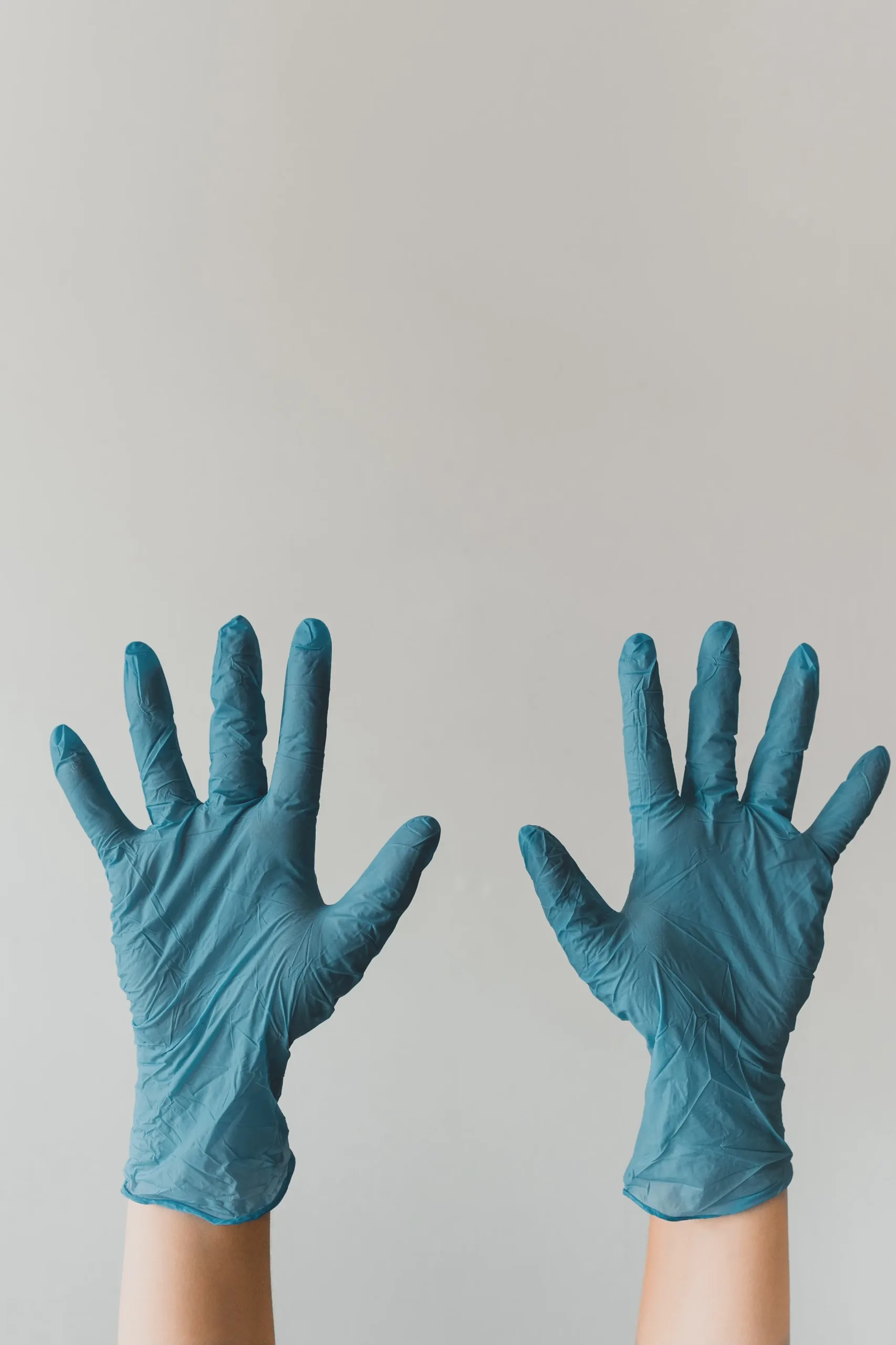 Spring is in the air and one of the most important areas that you should focus your attention on is your kitchen! It's generally a very high-traffic area in homes and can get overlooked for those deep TLC cleanings.
Listen, I get it. Starting is the hardest part. Especially when you are doing a once-a-year kind of cleaning. (You may be scared of what you find!)
How to get started.
I love the rule of giving myself just 20 minutes to clean. Set that small goal. Then ,you will be surprised at the groove you get into and you may want to keep going for another hour or so!
Instead of thinking about how you don't want to start, think about the inspiration and fresh mind you will feel after. Another motivation for me is having a reward to look forward to afterward; a glass of wine, a fun mocktail, some relaxing tv time, etc.
Last and most importantly, make the process enjoyable! Put on some feel-good tunes/ a great podcast and light a candle!
Now, roll up those dish gloves, get the vibes going, set your timer, prep your reward, and let's get your kitchen ready for spring!
Big or small kitchen, here are some tips for kitchen organization to help you make the most of your space.
Declutter your kitchen: The first step to organizing your kitchen is to declutter it. Get rid of any items you no longer need or use, such as expired food, broken appliances, or old utensils. This will help you create more space in your kitchen and make it easier to find the things you need. You will also feel like you lost 20 pounds. Tossing the things you don't need leaves you feeling inspired and clear-minded.
Clean Your Appliances: Your kitchen appliances, like your oven, stove, microwave, and refrigerator, should be cleaned thoroughly at least once a year. Don't think you need to go buy specialty cleaners for these appliances. Use warm water and soap to clean the exterior, and a mixture of baking soda and water to scrub the interior. You can also use vinegar to disinfect surfaces and remove any lingering odors.
Deep Clean Your Cabinets: Cabinets are a magnet for dirt, grease, and grime. Give your cabinets a deep cleaning with a mixture of warm water and dish soap. You can also use a mild degreaser to remove stubborn stains. Finish by wiping the cabinets down with a clean, damp cloth. *don't skip this tip: I love microfiber cloths for the best squeaky clean on surfaces. They also pick up most bacteria, dirt, and grime than the average dishcloth. Pick some up here!
Scrub Your Countertops: Your kitchen countertops can harbor bacteria and germs, so it's important to keep them clean. Use a disinfectant spray or a mixture of vinegar and water to clean your countertops thoroughly. If you have granite countertops, use a cleaner designed specifically for granite to avoid damaging the surface.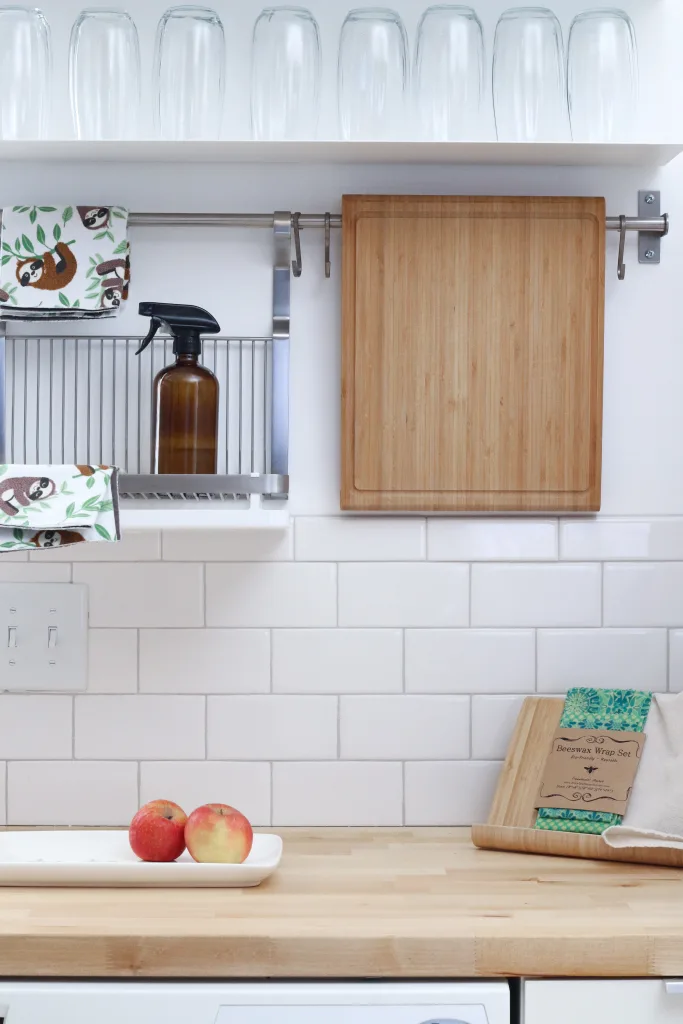 Tackle Your Sink: Your kitchen sink is a breeding ground for bacteria and germs. Scrub your sink with a mixture of baking soda and water to remove any stains, then use a disinfectant cleaner to kill any remaining bacteria.
Organize Your Pantry: An organized pantry makes meal planning and grocery shopping a breeze. Start by taking everything out of your pantry and wiping down the shelves. Group similar items together, like baking ingredients or canned goods, and use storage containers to keep everything neat and tidy. Put items you grab often at an easy-to-reach length. Unique and specialty things you don't use often can go higher up.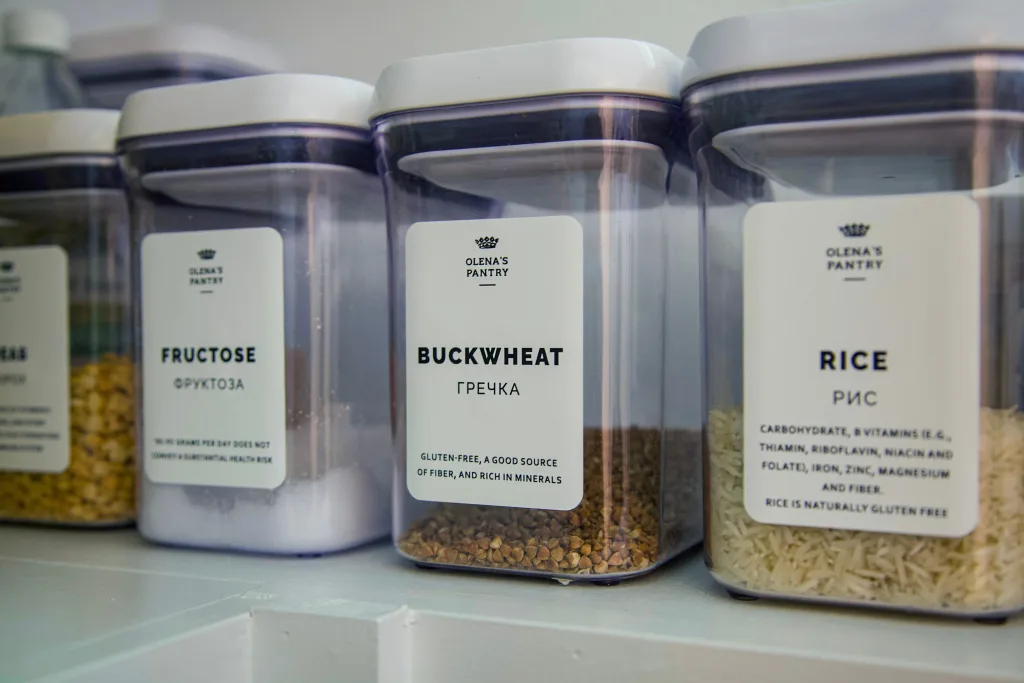 Organize Your Cabinets: Cabinets can quickly become disorganized, making it difficult to find what you need. Use shelf risers and drawer organizers to maximize your space and make it easier to access items.
If you finished even one thing on this list, go treat yourself! Work your way down this list at your own pace. The end result will be an efficient kitchen that makes cooking and meal prep a breeze. And you won't keep losing that silly whisk! (guilty)
Let me know what your best kitchen spring cleaning tips are in the comments below.
Happy Spring cleaning!!
Want Quality Groceries Shipped to Your Front Door at an Unbelievably Great Price?
Thrive Market offers a wide variety of high-quality, non-toxic, and organic products at wholesale prices. By becoming a member, you can save up to 50% off traditional retail prices on everything from pantry staples to beauty and personal care items. Additionally, Thrive Market offers a 30-day risk-free trial, so you can try it out and see the savings for yourself. Signing up for Thrive Market also supports their mission to make healthy living accessible to everyone, including their commitment to providing free memberships to low-income individuals and families. With Thrive Market, you can save money and make a positive impact, all while getting the healthy products you need.
---