*I only recommend products I would use myself and all opinions expressed here are my own. This post may contain affiliate links that earn me a small commission, at no additional cost to you. Read our full site disclaimer HERE.
Meal planning is an essential aspect of maintaining a healthy and balanced diet. But let's be real… most of us struggle with this due to a lack of time, knowledge, or resources. In this article, I will share a few simple tips on how to make meal planning easy, affordable, and effective.
This article is intended for informational purposes only and should not be considered medical advice. It is important to consult with a healthcare professional before making any changes to your diet, especially if you have any pre-existing medical conditions or are taking any medications. A qualified healthcare professional can help you create a meal plan that is safe and tailored to your individual needs. The information provided in this article is not a substitute for professional medical advice, diagnosis, or treatment. Always seek the advice of your physician or other qualified healthcare provider with any questions you may have regarding a medical condition.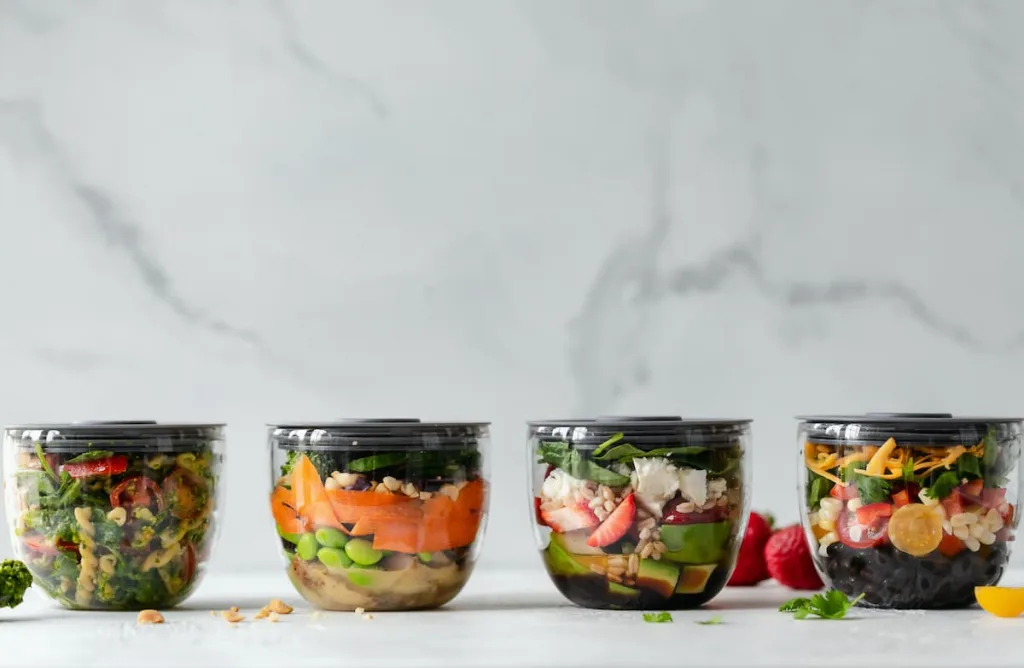 Understanding Your Nutritional Needs
First and foremost, it is crucial to understand your individual nutritional needs. A balanced diet consists of three macronutrients: carbohydrates, protein, and fat, as well as various micronutrients such as vitamins and minerals. The recommended daily intake of these nutrients varies depending on age, sex, weight, and activity level. You can create a meal plan tailored to your body's requirements by determining your specific needs.
Determining your specific nutritional needs can be a complex process, but there are a few key steps you can take to get started. The first step is to consult with a healthcare professional or a registered dietitian. They can help you assess your current health status and consider any medical conditions or dietary restrictions you may have. They will also be able to provide you with personalized recommendations based on your specific needs. Another important step is to track your food intake and monitor your weight, energy levels, and overall health. This will help you identify potential nutrient deficiencies and adjust your diet accordingly. Additionally, it's a good idea to research the different macronutrients (carbohydrates, proteins, fats) and micronutrients (vitamins and minerals) that are essential for your body and make sure you are getting enough of them through your diet. With the help of a professional and by tracking your food intake, you will be able to determine your specific nutritional needs and modify your diet as needed.
Setting Meal Planning Goals
Once you understand your nutritional needs, it is essential to set meal planning goals. Whether you want to lose weight, gain muscle, or simply maintain a healthy diet, it is important to have a clear and achievable plan in place. To make meal planning a sustainable habit, it's important to factor in your lifestyle and schedule. The fact that each person is unique and lives a unique life cannot be overstated. If you have a busy schedule and don't have much time to cook, then focusing on meal prepping or batch cooking might be the best approach.
Meal Planning Techniques
There are many meal planning techniques to choose from, each with its pros and cons. One popular technique is batch cooking, which involves cooking large quantities of food at once and then storing it in the refrigerator or freezer for future meals. This can save you time and money, as you can make multiple meals in one go. Another technique is meal prepping, where you prepare all your meals for the week in advance. This can be a great way to stay on track with your diet, but it does require a bit more time and planning. Lastly, using a meal planning template can be helpful for those who are new to meal planning and need a bit of guidance.
Don't forget to choose the right containers for food on the go. The right containers can keep your food fresh, prevent spills and leaks, and make it easy for you to transport your meals. Additionally, good containers also ensure that your food stays at the right temperature and doesn't spoil quickly.
When choosing containers for food on the go, it's important to look for options that are made of durable, safe materials such as stainless steel or glass like these. (affiliate link) These materials are less likely to leach chemicals into your food and are more durable than disposable containers. It's also important to consider the size and shape of the container, as well as the type of food you'll be transporting.
Another important aspect of choosing good containers is the lid or cover. A good lid or cover should fit securely and prevent spills and leaks. Some containers come with airtight lids that help to keep food fresh and prevent spills, while others come with snap-on lids or locking mechanisms that prevent food from leaking out. By choosing the right containers for your food on the go, you can ensure that your food stays fresh and safe, and that you can enjoy it at the right temperature whenever you're ready to eat.
Meal Planning on a Budget
Meal planning on a budget can be challenging, but it is definitely possible.
Here are some tips to help you make the most of your food budget:
Plan your meals around what's on sale: Keep an eye out for sales and discounts on ingredients you use frequently, and plan your meals around those items. This will help you save money without compromising on taste or nutrition.
Buy in bulk: It's no secret to our family and friends that we LOVE Costco. We are a little obsessive. But seriously, buying in bulk can save you a lot of money in the long run. Items like rice, beans, and lentils are relatively cheap and can be used in a variety of dishes. Stock up on these items when they are on sale and use them as the base for your meals.
Use seasonal produce: Fruits and vegetables in season are usually cheaper and fresher than those out of season. Plan your meals around seasonal produce to save money and ensure that your meals are both nutritious and flavorful.
Make your own sauces and spice blends: Prepared sauces and spice blends can be expensive and often contain a lot of added sugars and preservatives. Instead, make your own at home with basic ingredients. This will save you money and allow you to control the ingredients and taste of your meals.
Be creative with leftovers: Don't throw away leftovers! Reuse them in a new dish or freeze them for another meal. This will not only save you money but also reduce food waste.
Following these suggestions and being mindful of your food budget can help you create nutritious and flavorful meals without breaking the bank. Remember to plan ahead, shop smart, and be flexible with your meal planning. You'll end up eating healthier and saving money.
Key Takeaways
Meal planning is an essential aspect of maintaining a healthy and balanced diet. By understanding your nutritional needs, setting meal planning goals, and utilizing different techniques, you can create a meal plan that works for you. Additionally, meal planning on a budget is doable with some creativity and planning. Remember that meal planning is a journey, not a destination; it takes time and patience to establish a habit.
It has been said, "The best time to start was yesterday. The next best time is now." If you struggle with meal planning, don't worry about yesterday. Start today but don't overwhelm yourself. Prioritize progress over burnout. Small changes will add up over time.
Want Quality Groceries Shipped to Your Front Door at an Unbelievably Great Price?
Thrive Market offers a wide variety of high-quality, non-toxic, and organic products at wholesale prices. By becoming a member, you can save up to 50% off traditional retail prices on everything from pantry staples to beauty and personal care items. Additionally, Thrive Market offers a 30-day risk-free trial, so you can try it out and see the savings for yourself. Signing up for Thrive Market also supports their mission to make healthy living accessible to everyone, including their commitment to providing free memberships to low-income individuals and families. With Thrive Market, you can save money and make a positive impact, all while getting the healthy products you need.
---