*I only recommend products I would use myself and all opinions expressed here are my own. This post may contain affiliate links that earn me a small commission, at no additional cost to you. Read our full site disclaimer HERE.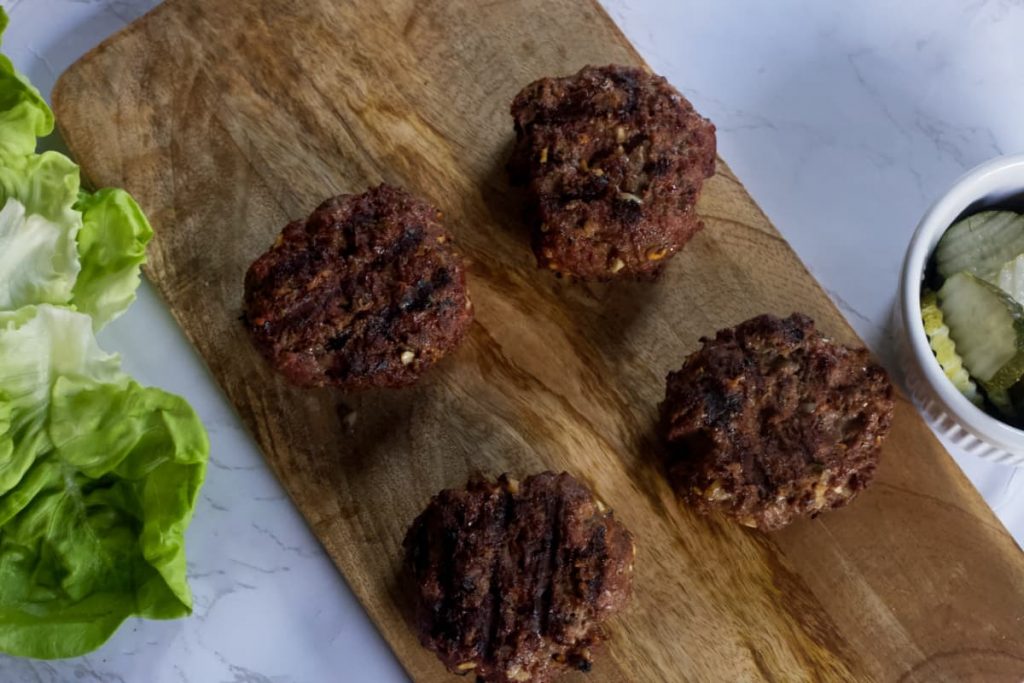 These delicious, juicy burgers are paleo, gluten-free, and dairy-free!
Bison meat is a wonderful alternative to ground beef. It is a leaner meat and is much lower in saturated fat. It also has an increased level of omega 3- fatty acids. I love switching up the variety of meats I consume to have a broader nutrient profile, so I love whipping up these bison burgers from time to time!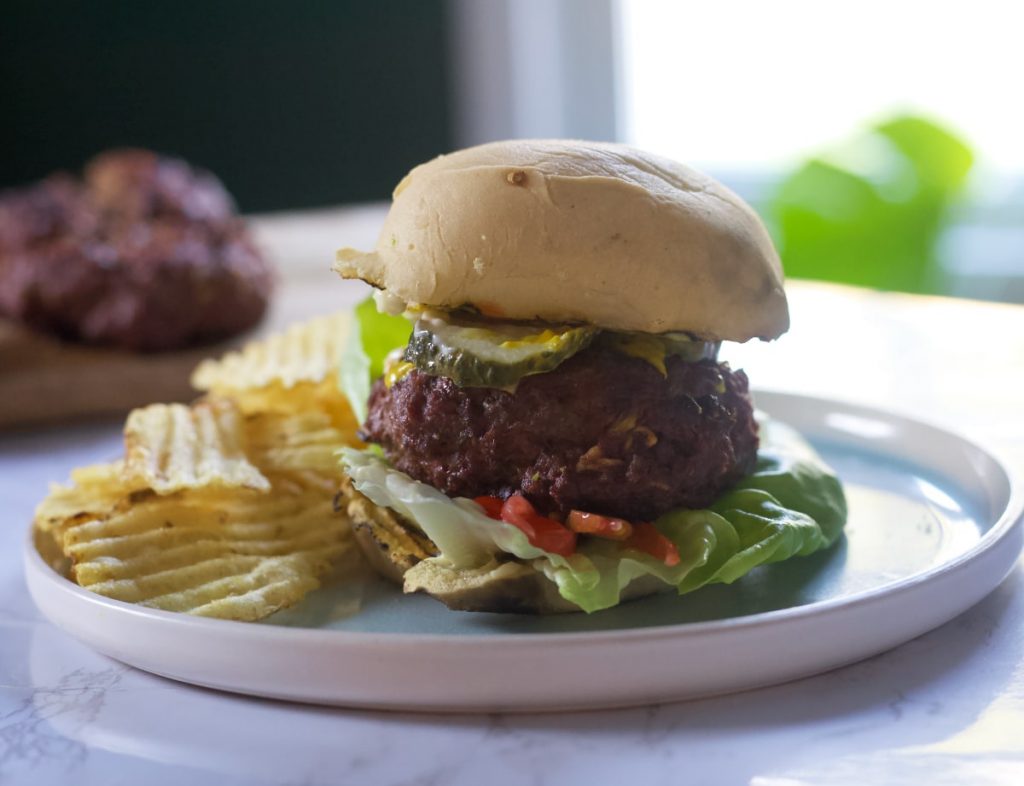 *Affiliate Link
Bison is also non-allergenic, making it sometimes easier to digest for people with a red meat intolerance.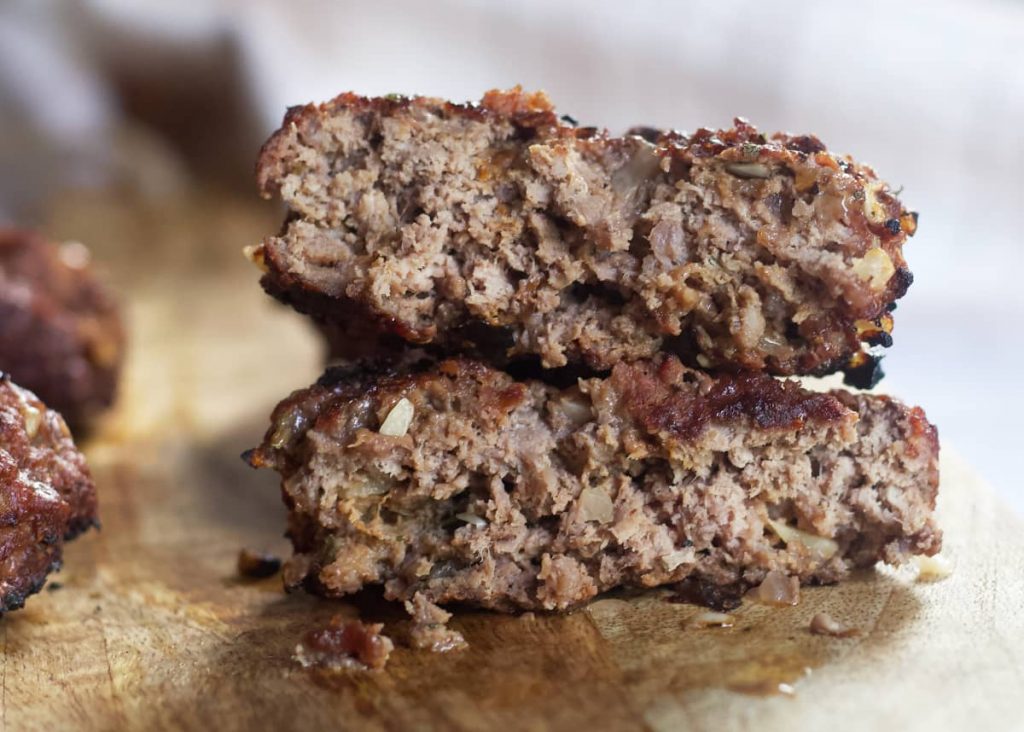 If you haven't eaten bison meat before, this is a great recipe to try out!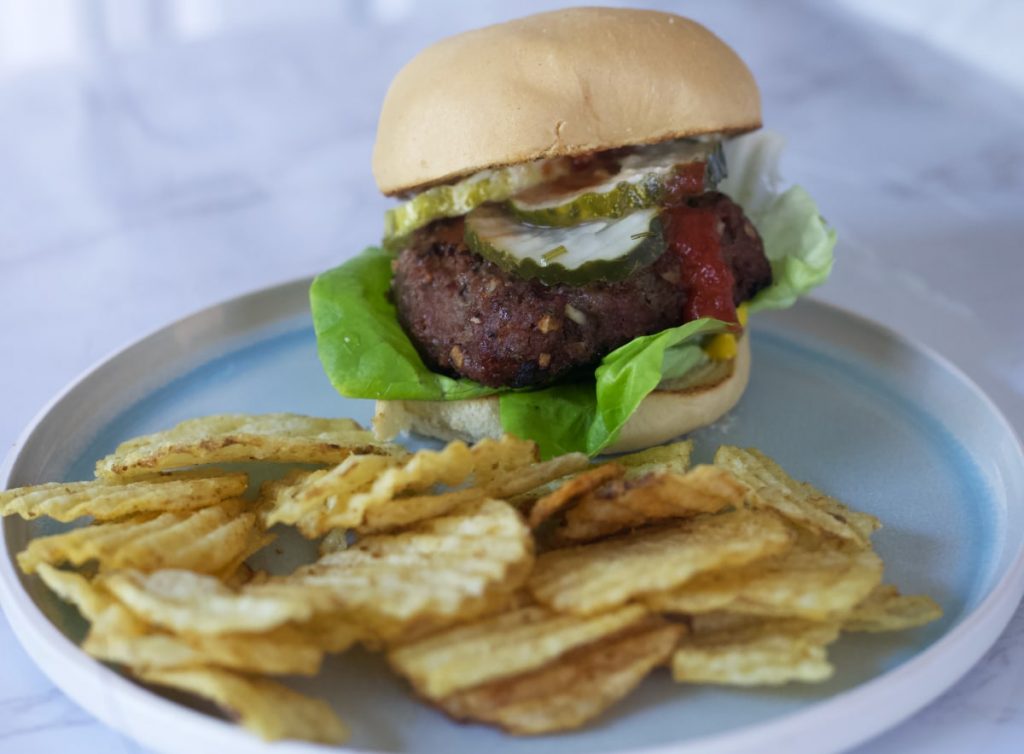 Besides the health benefits of bison burgers, it also tastes fantastic! It tastes similar to beef but has a slightly sweet undertone that makes it slightly different. It is not "gamey" tasting but has a slightly "earthy" taste.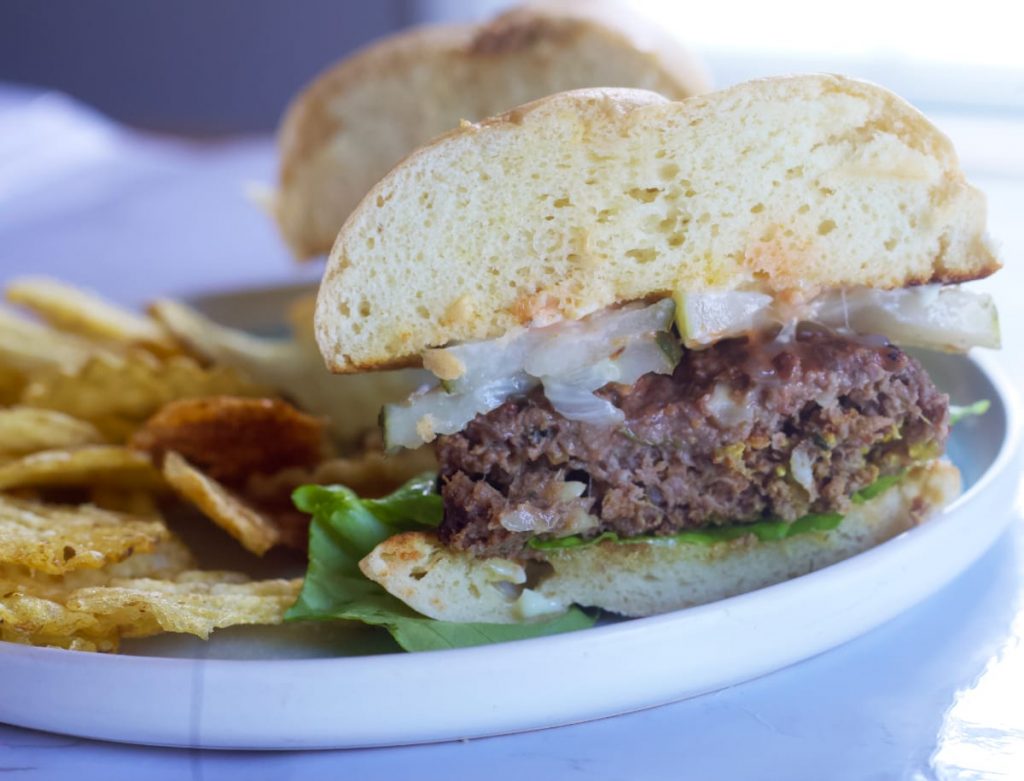 Gluten-free bun options: I love Schar gluten-free buns (affiliate link) and "Unbun" buns. Butter lettuce has a wonderful crunch and is another great low-carb choice to wrap around your burger and holds all your toppings in.
Give these juicy, delicious burgers a try and please leave a review below if you try them!
Tips to make perfect bison burgers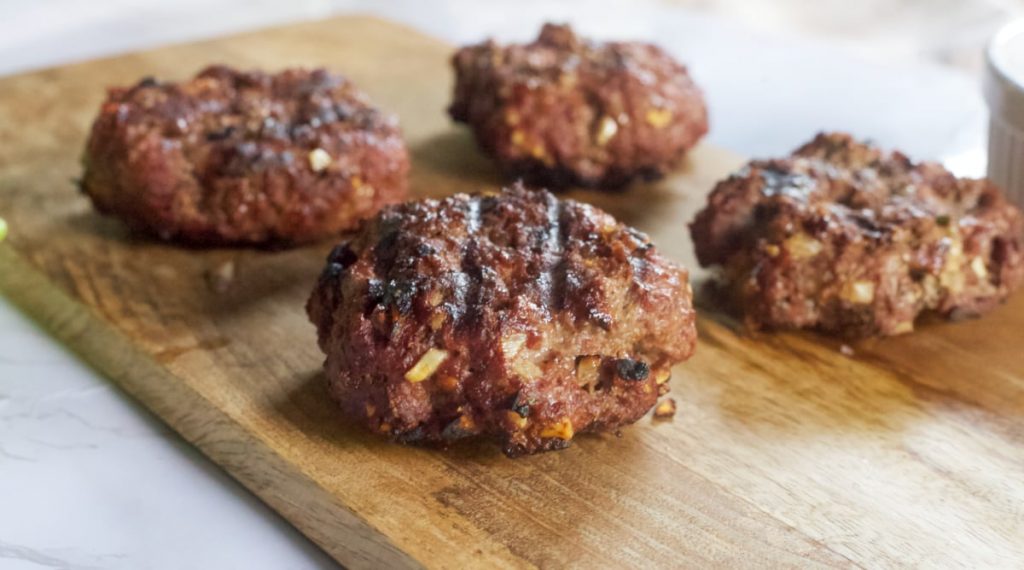 It took me quite a few times to get these burgers perfect. Here are my best tips:
Dice the onion and garlic VERY finely! If you have a garlic press to use for the garlic, even better. You don't want huge chunks of garlic or onion in each bite. Dice them both very finely to incorporate it fully into the ground bison.
Cook until internal temperature reaches 145 degrees. This is very important. Overcooking will render a dry, tough burger. 145 degrees will be cooked to medium, which I highly recommend. If you absolutely want well-done, don't go over 150 degrees. The burger should be dark pink on the inside. And please…. If you haven't heard my plea to get a meat thermometer, do it already. (affiliate link)
Indent the middle. Simply press down the middle with your thumb to make a small indent. This ensures even cooking and a juicier patty.
Mayonnaise and tapioca flour. These two key ingredients help keep the patty juicy and held together at the same time. Don't skip these two vital ingredients!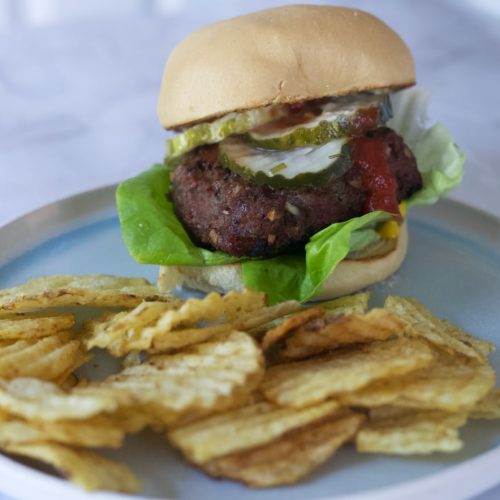 Bison Burger Recipe
Delicious, juicy, flavorful, healthy bison burgers!
Ingredients
1

lb

ground bison

I used 90% lean, 10% fat

1

egg

1

tbsp

mayonnaise

1 1/2

tbsp

tapioca flour

or arrowroot flour

1

tsp

dried parsley

or 1 tbsp fresh chopped parsley

1

tsp

sea salt

1/2

tsp

pepper

3

cloves

finely diced chopped garlic

1

tsp

paprika

preferably smoked paprika!

1/4

cup

finely diced yellow onion

about 1/4 of a small yellow onion
Instructions
Combine all ingredients in one large mixing bowl. Mix until all ingredients are incorporated. Don't over-mix.

Gently form into patties so they hold their shape. Press your thumb in the middle of each patty to create a small indent in the middle for even cooking.

Outdoor grill: preheat to medium high heat. Grease grill with some avocado oil and place each patty on the grill. Grill for about 4 minutes on one side, until a crust forms, then flip. Grill the other side for around 3 minutes. Check the internal temperature until it reaches 145 degrees for medium. (150 for well-done) You may need to put the lid on for an extra minute or so to reach the desired internal temperature.

Indoor skillet: Preheat a cast iron skillet with 1/2 tbsp avocado oil on medium high heat until you can feel the the heat by hovering hand above skillet. Make sure your skillet is hot, this takes about 5 minutes preheating. Place burgers in skillet so they aren't touching. Cook for about 4 minutes on one side until a crust forms and it easily-releases from the skillet to flip. Cook for another 4 minutes until the internal temperature reaches 145 for medium or 150 for well-done.

Remove patties from grill and allow to rest for about 5 minutes. Serve with your favorite toppings. (I love mayo, ketchup, mustard, pickles, raw onions, lettuce and tomatoes!)